"Antonio Chan" of King Wai Group: Winner of the EY Entrepreneur of the Year 2019 China

"Antonio Chan" of King Wai Group:
Winner of the EY Entrepreneur of the Year 2019 China
On 31
st
October 2019, it was announced that Mr Antonio Chan, Vice Chairman of King Wai Group (KWG), was honoured as the winner of the EY Entrepreneur of the Year (EOY) 2019 award in China – Hong Kong / Macau: Real Estate Category.
The EY Entrepreneur Of The Year awards program is one of the world's most prestigious business accolades for entrepreneurs as it honors entrepreneurs who inspire others with their outstanding vision, leadership and achievement. Over 50 entrepreneurs from China are presented to a distinguished panel of judges comprising past winners and business leaders to compete for the EY Entrepreneur Of The Year award.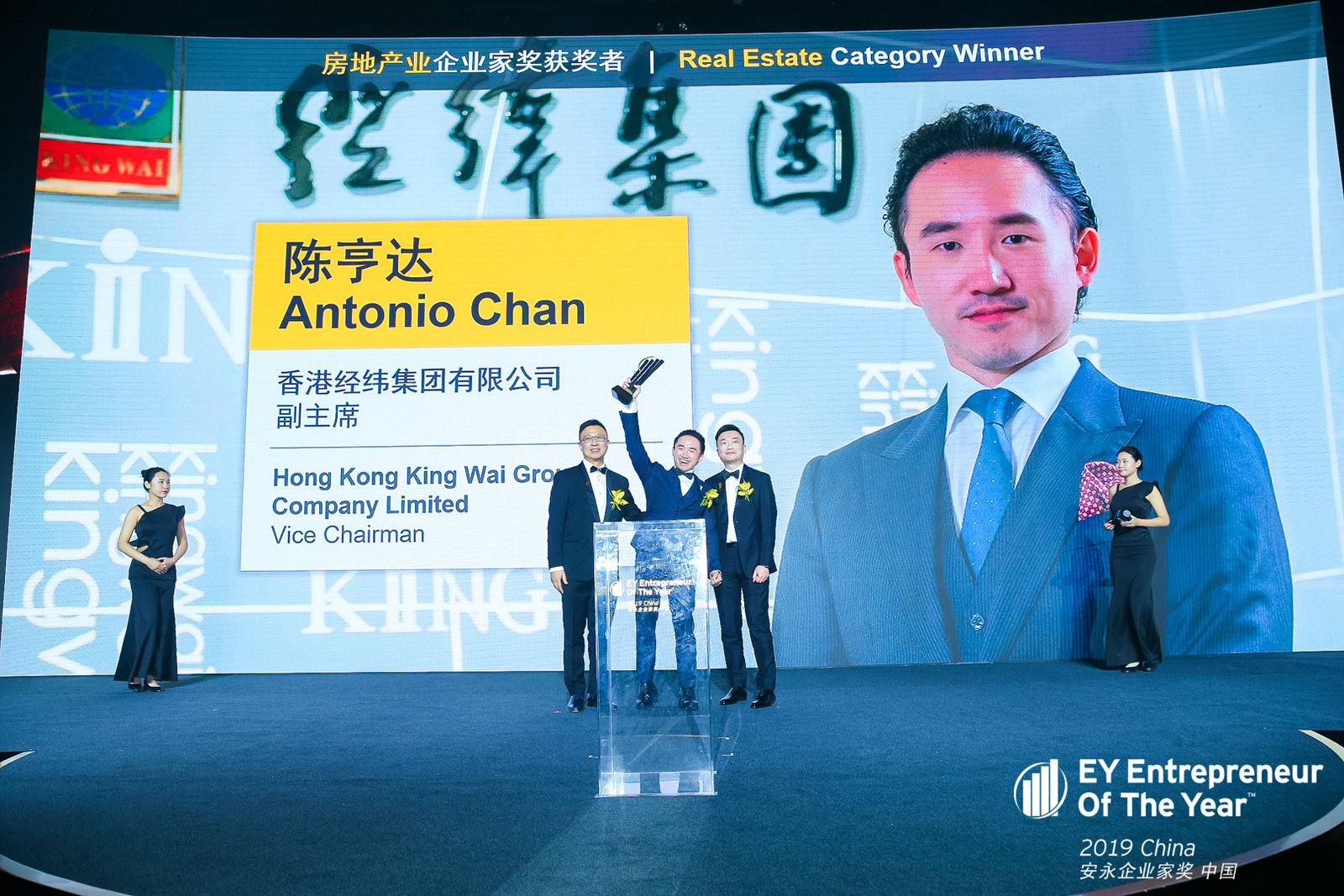 Mr Antonio Chan, Vice Chairman of King Wai Group (KWG), was honoured as the
winner of the EY Entrepreneur of the Year (EOY) 2019 award
in China – Hong Kong / Macau: Real Estate Category

Mr Chan inherits his entrepreneurial spirit, charisma, wisdom and kindness from his family. Under his firm leadership, KWG has successfully grown from a regional company into a global multinational conglomerate with businesses spanning across financial, property, education and healthcare industries in China, Hong Kong, ASEAN and the EU.
Mr Chan elevated KWG property development business to a new level by adding ecological factors to its constructions and products. Environmentally friendly ecological, energy efficiency and low-carbon initiatives are adapted in all projects. This innovation has won the company the first China Low Carbon Building Award while establishing itself as a green advocator and leader in the industry.
Mr Chan leads KWG's steadily expansion into the financial sector with strategic visions and cross-industry synergies. He established a Hong Kong based asset management company in 2017 while building up a competitive presence in Thailand where KWG Thai blossomed into highly successful enterprise and was subsequently listed on the Thai stock exchange. Keeping up with the pace, he founded King Wai Insurance company in Thailand in 2018 to provide a local platform offering insurance coverages and risk managements services to companies under the Belt and Road Initiative, as well as contributing to the local economic and social development. Attributing to his visionary insight, KWG has stepped foot into the European financial markets as part of KWG's global business footprint.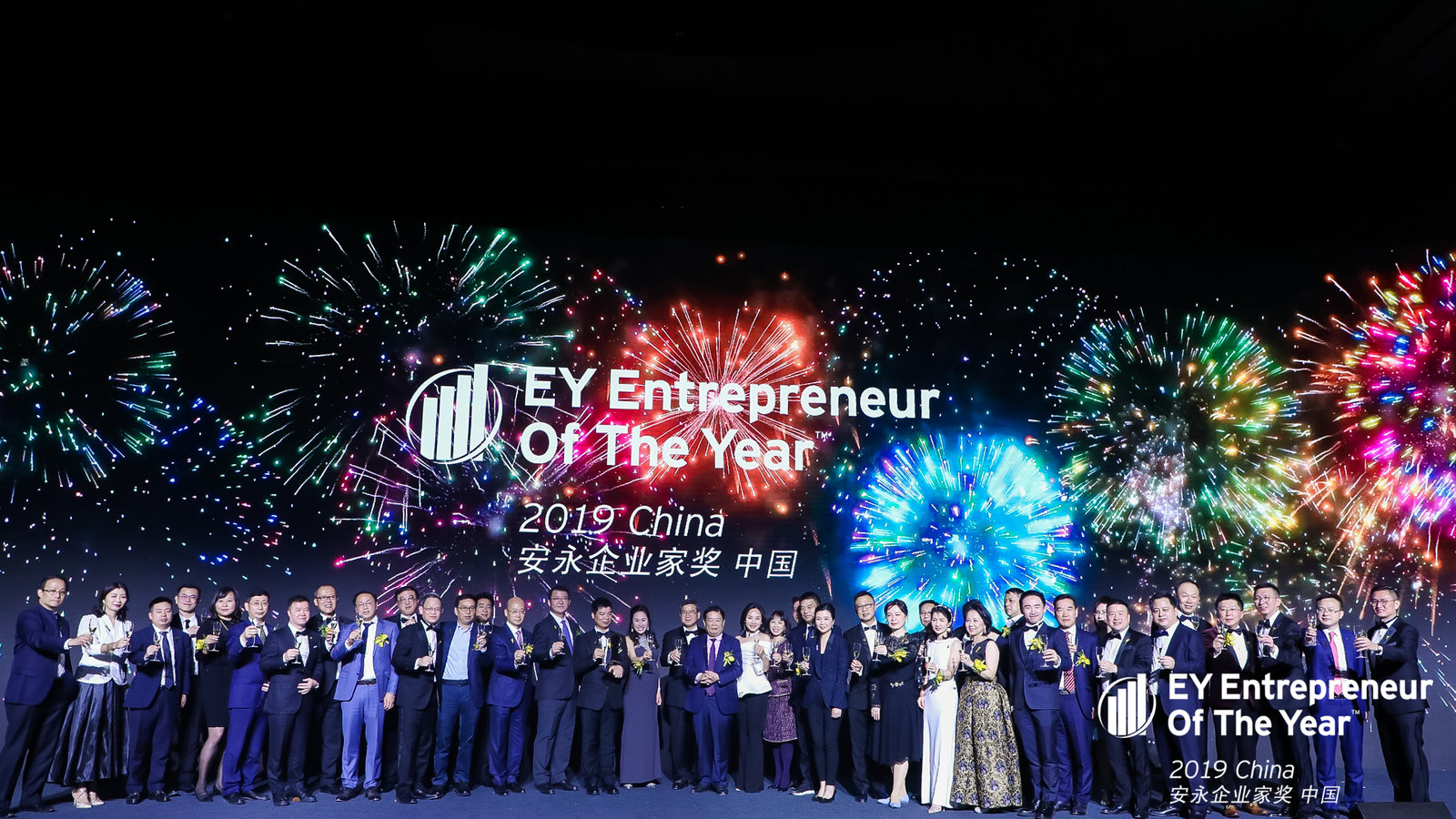 The EY Entrepreneur Of The Year 2019 China awards acknowledge 12 entrepreneurs who have embraced new opportunities and developments at an awards gala in Beijing recently

Growing up in a family that gives great concern to public service, Mr Chan actively devotes his time and energy in promoting better healthcare, education, elderly care and public welfare for all. He believes that sharing is the best way of caring and is the foundation of a community that pursues a common destiny for good. Under his leadership, the Hong Kong Scholarship for "Belt and Road" Students was jointly set up by King Wai Group and the government of the Hong Kong Special Administrative Region, which allows young people from overseas to get to know China and experience the rapid development and achievements of the country first-hand, and spread Chinese culture around the world. While steering his company forward amidst stiff competition in the business world, he also finds time to commit to various public roles that contribute to national development and social progress, driven by the wisdom and strength of his family heritage.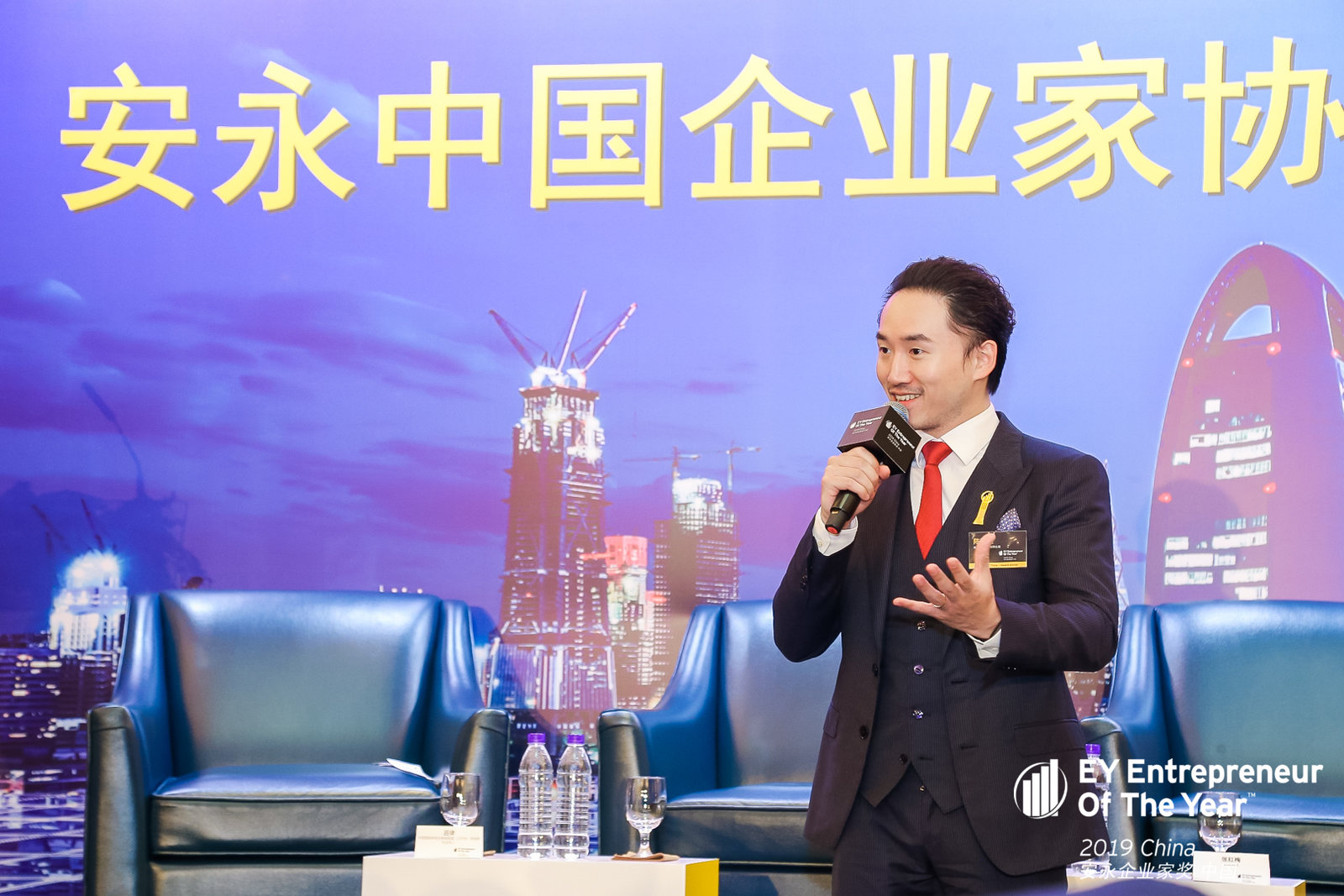 With "Heritage – Innovation - Sharing" as his motto, while continually acknowledging his appreciation and gratitude for the opportunities and blessings that have been bestowed upon him, Mr Chan is continually striving to push the boundaries of innovation and implement creative initiatives for the family business, while selflessly sharing his family heritage and wisdom for the benefit of the greater good.
For more information please contact : Corporate Communication of King Wai Group (Thailand) PCL
Ms. Vipapat Nivasabut Tel: +662 129 5999 ext. 5125 | Mobile: +6689 228 4866 | email:
[email protected]